Skip to Content
Nursing Home Negligence or Abuse
Nursing Home Negligence or Abuse
Families often have no alternative but to place a loved one who is too old or sick to care for themselves in a nursing home. This is usually done reluctantly, but family members trust that these facilities will provide the care necessary to ensure safety and comfort. When this trust is broken, due to neglect or, worse, abuse, it can be devastating.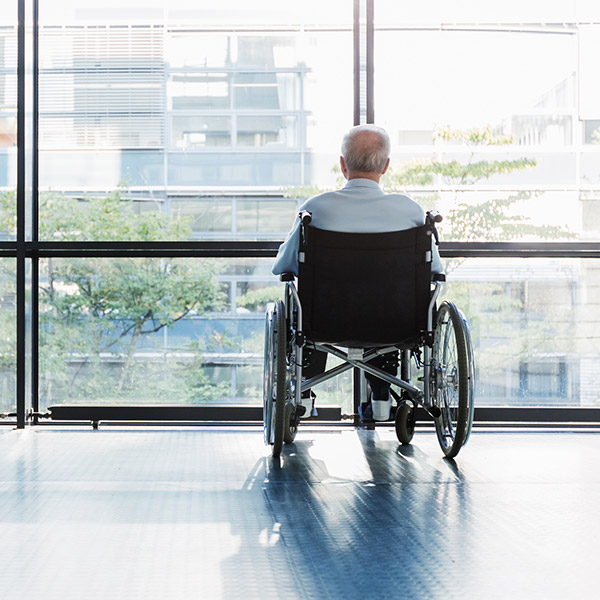 Signs of Nursing Home Neglect or Abuse
Common signs of nursing home neglect or abuse include:
Wounds, cuts, bruises, or other injuries
Excessive and sudden weight loss or dehydration
Untreated bedsores
Fleas, lice, or dirt on the resident or in the resident's room
Fecal/urine odors
Poor personal hygiene or other unattended health problems
Poor or unsafe conditions in the facility
Caregivers' inability to explain the resident's condition
Caregivers' refusal to allow visitors to see resident alone
Caregivers allowing the resident to wander off the premises
Sudden changes in the resident's medication
These issues may result from one or more of the following:
Poor Care or Treatment – Insufficient or incorrect medical care, medication errors, inadequate monitoring, preventable blood clots, excessive bleeding, and kidney failure.
Resident Neglect – Failure to provide adequate food and liquids, care for bedsores, provide timely incontinent care, or handle patients properly, which can lead to falls.
Denial of Resident Rights – Not allowing them to refuse or delay medication or treatment, not allowing them to leave their room, or denying requests to move to another facility.
Resident Abuse – Physical and/or sexual abuse by staff or fellow patients.
Other – A wide variety of other possible issues, including financial abuse, poor infection control, and misappropriation of property.
What often makes nursing home neglect or abuse more difficult to detect is that patients are often unable to speak up for themselves. Alternatively, they may be unwilling or unable to speak up about neglect or abuse, worrying that staff will get angry and treat them worse, or afraid that they won't be believed.
What Should You Do If You Suspect an Issue?
If you suspect staff is neglecting and/or abusing your loved one, take detailed notes about the suspected abuse/neglect, take photos, and gather medical records. File a formal complaint with the Ministry of Health and Long-Term Care. If the neglect or abuse is sufficiently serious, try to move the patient to another facility.
You should also contact the trusted lawyers at Miskin Law. Our team has the knowledge and skill to effectively advocate on your behalf in these matters, and obtain the compensation you and your loved one deserve. No amount of compensation for injuries can ever fully replace what you or your loved ones have lost, but we will work hard to seek the financial resources to assist you, to the extent possible, in the healing and recovery process.
Miskin Law lawyers work on a contingency fee basis. You don't pay unless money is recovered on your behalf in a settlement or judgment. Miskin Law will also take care of any up-front expenses, which are typically recovered upon settlement.
We're Here to Help! Contact Us Today for a Free Case Evaluation

Additionally, paste this code immediately after the opening tag: