Skip to Content
Yaz Yasmin Class Action Proceeding With Document Production
Many individual lawsuits in the USA and Canadian Class Action lawsuits are in progress over the side effects of the two similar birth control pills Yaz and Yasmin. In Canada, there are class action proceedings covering all Canadians, with the one in Ontario certified for Ontario residents only, and allowed by the court to proceed with the Mackenzie Lake firm having carriage of the proceedings. The certification order for Ontario was actually made in April of 2013 with appeals dismissed in September 2013 and after considerable delay formalized in November 2014. The court in Ontario had a hearing scheduled for December 8, 2015, to determine the schedule of steps in the lawsuit including production of documents and oral examinations for discovery. That date set the date of January 21 to resume the case and have a discovery plan approved. A discovery plan was approved on January 21, 2016, but under the plan, Bayer would only begin to provide documents by June 2016 and further steps to be taken over time. There have also been attempts by Bayer to decertify the class action but that failed. The production of documents is underway and there is currently a dispute where a judge may have to rule on whether Bayer is required to release relevant documentation which was used on the claims in the United States. The argument was scheduled in court for April 18, 2017, on production issues but that has been put over until December 21, 2017. This will be dealt with before actual examinations for discovery of the representatives of Bayer or the representative Plaintiffs in the action. All of this is proceeding at a typically slow pace for Canadian drug class actions. Other Province' class actions usually wait for progress in Ontario. In Quebec, a class action certification motion is to be heard on January 29th to 30th at the court in Montreal.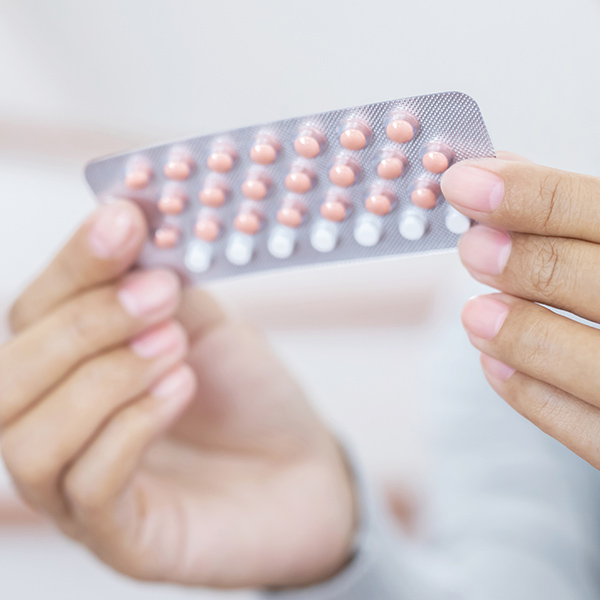 Class Actions Outside of Ontario and Quebec
For persons outside Ontario and Quebec, there was a certification hearing for the class action on February 15, 2015, with approval given by the Saskatchewan court to a class action started by the Merchant Law Group for people outside of Ontario and Quebec on September 17, 2015. We expect that the class action in Quebec for Quebec residents will be certified. Accordingly, all Canadians eligible to claim are included in one of the 3 class action proceedings. US claims have settled some time ago so there is little doubt that eventually, Canadians in every Province and Territory who suffered harm from these drugs will get compensation. Miskin Law Office is making claims for individual Canadians, all of whom are now automatically in the class action except for those who have opted out of it. If you have a claim you do not need to be specifically listed anywhere and can, on settlement, submit your claim within the class action. You may also proceed to make your own claim outside of the class action. Ontario resident claimants had until February 9, 2015, on whether to be part of the class action and bound by ANY settlement of it or to proceed with an individual claim. We advised our clients of their rights and considerations for the decision to stay in or to opt-out of the class action. If you get legal representation your lawyer can guide you through the choices to be made and can document and submit your claim when there is a settlement.
Claim Against Bayer
Serious side effects of Yaz and Yasmin include deep vein thrombosis, pulmonary embolism, and very common loss of the gallbladder. Those cases were being fought by the manufacturer Bayer in different US districts where they are co-ordinated in Multi-District Litigation (MDLs). The courts in Illinois and Pennsylvania ordered mediation to take place before cases were to go to trial in early 2012. In the mediation process, Bayer agreed in early March 2012 to a settlement in 70 lawsuits. This has progressed so that most cases are now settled. There are now over 8,000 settlements of the most serious cases involving deep vein thrombosis or pulmonary embolism in the USA in the range of $200,000 each for a total of about $1.7 Billion. In the US there are still over 5,000 additional claims involving venous or arterial thromboembolism injury. Gallbladder cases have settled for much less. Gallbladder cases in the US are settled at $2,000 dollars for gall bladder injury and $3,000 where the gall bladder is removed. In Canada, there is no settlement for any claims yet but settlements, when they happen, are generally much lower than they are in the US and so expectations on all cases should be lower. As the US gall bladder cases are settling for small amounts we are more likely to see similar level settlements in Canada if payment is made on gall bladder cases. Larger claims involving more serious harm are the ones that may be better served by leaving the class action where more extreme compromise may occur in a settlement. We are hopeful that some progress will be made towards resolving claims in Canada following the decision to give certification to the Canadian Yaz and Yasmin Class Action lawsuit. We are hoping they will settle gallbladder cases as well as deep vein thrombosis and pulmonary embolism cases as part of the likely future class action settlement. The greatest number of claims relating to the gallbladder were nominal settlements if any should be expected in Canada. The pills continue to be sold and to be very profitable for Bayer. A recommendation to recall the drug was narrowly defeated by an advisory committee to the US Food and Drug Administration (FDA). Bayer has changed its advertisements and product warnings since then so that it would be difficult to make a claim in a new case. In the UK and other countries, stronger warnings are now given out with the product. Once the product warning is sufficient there is less basis to make a claim if there is a negative result of using the product. The Canadian class action is focused on those who had adverse effects before there was a warning of the danger. Yaz or Yasmin can cause dehydration which causes an increase in the potassium levels (hyperkalemia) and a decrease in the sodium levels (hyponatremia) in the body. As potassium acts as a key control in cardiac rhythm, this imbalance can cause hyperkalemia arrhythmias, which, in turn, can cause blood clots and thrombotic events such as stroke or deep vein thrombosis, pulmonary embolism, or heart attack. Dehydration is also a risk factor for kidney stones and gallbladder disease. While other birth control pills can also cause deep vein thrombosis and other thrombotic events, the cause of those effects is from the estrogen side of the equation.
The thrombotic effects of Yaz and Yasmin are from the progesterone side. While it has long been accepted that high estrogen levels can cause these adverse events, the birth control pills Yaz, Yasmin and Ocella have been marketed as having low estrogen levels, thereby having a lower risk for thrombotic events. There have been several studies that have called this into question. The Miskin Law firm is making claims related to these birth control drugs and working with the class action court proceedings that have been started in Ontario Canada. These proceedings take a long time to advance and they stop individual lawsuits from proceeding for now. An application for certification of the class action was heard in the Ontario court in late January 2013 before Justice D.S. Crane. A decision was made on April 15, 2013, to certify the class action. The judge released reasons for the decision where he rejected arguments against certifying the class action. He expressed concern over the proposed timetable for proceedings and there have been further discussions before a formal certification order is actually given. The decision was delayed in implementation as it was appealed by Bayer who on September 5, 2013, lost in court in its attempt for leave to appeal. Steps in the class action now can now proceed for Ontario residents with a formal court order of certification of the class action issues. A case conference was held December 8, 2015, where the case was put over to January 21, 2016, for argument over issues related to scheduling of examinations for discovery, which is the next formal step in the proceedings. We will update this page once information is available about the outcome of the January 21 court date. If the case proceeds to discovery there will be examinations under oath of the representative claimant in the class action and a representative of Bayer. A class action for all of Canada except Ontario and Quebec was certified by the court in Saskatchewan on September 17, 2015. We are awaiting the resolution of steps to move forward with that action including a timetable and the option of opting out of the class. We are still working to document our clients' claims and we are being retained by new clients. We are not class-action lawyers. We represent individual people to get the compensation both individually and through the class action process. Once there is certification by the court of the class action for people in particular jurisdictions they will have a choice of claiming through it or trying to get more with special circumstances in an individual claim. As applicable we are writing to our clients to explain the option to each of our clients. For now, this only applies to people in Ontario who had a chance to opt-out to pursue individual claims. If you do not yet have a lawyer, contact us if you believe you have been harmed by Yaz or Yasmin's birth control pills. Most importantly keep all evidence of prescriptions including receipts, pill bottles, and summaries that your pharmacist can provide. We will need copies of prescriptions for all other drugs too. If you think you have a claim call our office and speak with Shannon (Press 3) or email Murray Miskin directly: info@miskinlaw.ca
We're Here to Help! Contact Us Today for a Free Case Evaluation

Additionally, paste this code immediately after the opening tag: