Skip to Content
Slip and Fall Lawyers You Can Rely On
Kawartha & Peterborough
Slips or trips and falls are often regarded as trivial, but they are among the leading causes of personal injury. People can be injured walking on snow and ice, wet and slippery surfaces, loose carpeting, improper stairs, or uneven or broken pavement. Responsibility for injuries sustained due to a slip or trip and fall due to a hazard of some sort lies with the owner of the property where the accident occurred. By law, it's their responsibility to keep their premises safe, hazard-free and well lit. If you're a victim of a slip or trip and fall due to negligence on someone's property, contact the accident lawyers at Miskin Law as soon as possible. We will fight for the compensation you deserve.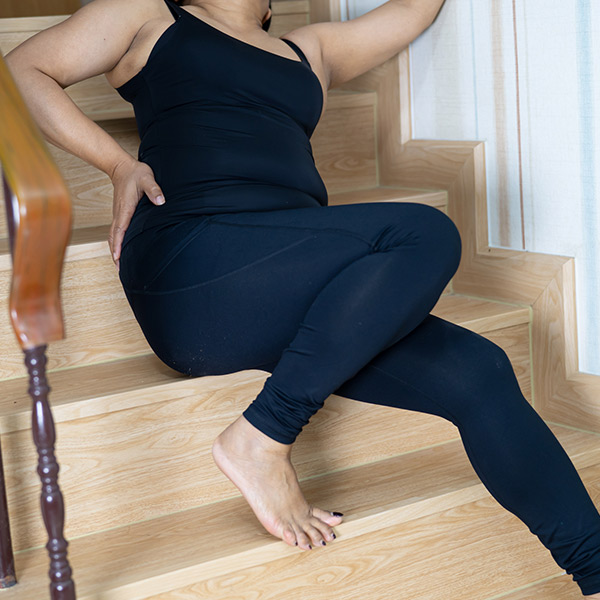 Documenting the Accident
We also recommend, if possible, taking pictures of the hazard that caused your fall and of the location of the fall as soon as possible. If you're unable to do this, try to have someone else do so. Try to make a note of the municipal address nearest to where you fell. You should also preserve the shoes, sandals, or boots you were wearing at the time of your fall until your claim has been resolved. If there were any witnesses to the accident, try to obtain their names, addresses, phone numbers, and observations, specifically their observations about the conditions that caused your fall.
Special Considerations for Slip or Trip and Falls
You should also be aware that there are special considerations for slips or trips and falls on municipal property. Notice that you intend to proceed with a claim against a municipality be provided within 10 days.  You must also prove that a fall caused by snow or ice was due to "gross negligence," which is a more extreme failure to exercise reasonable care than ordinary negligence. Our trusted lawyers will help you navigate your way around the particular laws that apply to your situation.
Miskin Law lawyers work on a contingency fee basis. You don't pay unless money is recovered on your behalf in a settlement or judgment. Miskin Law will also take care of any up-front expenses, which are typically recovered upon settlement.
Put your mind at ease and let the lawyers at Miskin Law handle your injury claim to completion.
We're Here to Help! Contact Us Today for a Free Case Evaluation

Additionally, paste this code immediately after the opening tag: