Skip to Content
A Critical Timeline for Anyone Injured on City Property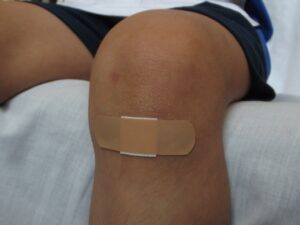 Slip and fall – the phrase doesn't usually conjure up visions of severe or debilitating injuries.
But, as personal injury lawyers who've dealt with countless clients who have been injured slipping or tripping and falling, we can assure you that they can be very severe and have a lifelong impact. You cannot sue for every slip and fall accident. If the area you fell on was properly maintained, you will likely not have grounds for a claim. If you suffer only minor bumps or bruises that go away in days or weeks, it would not be worthwhile to sue.
However, if you can prove that the property was not reasonably safe or properly maintained, and if you suffered substantial injury, you may be able to recover damages or compensation.
Another important thing to be aware of before proceeding with a personal injury claim is that there are time limits. In Ontario, while there are a few exceptions, you generally have 2 years from the date of the injury to file your claim in court. However, if you're injured on city or municipal property, you must also provide written notice of your intent to sue within 10 days. If you don't notify the city within that time frame, you cannot proceed with the suit unless you have what's called a "reasonable excuse." Also, the city must not be prejudiced in its defence by your failure to provide notice in time.
It should also be noted that the Occupier's Liability Act has recently been amended to require that, if you slip and fall on ice or snow on any property, you cannot start a lawsuit unless you have provided written notice of your intention to sue within 60 days of the incident. Again, the only way to get around this rule is to provide a reasonable excuse.
We're Here to Help! Contact Us Today for a Free Case Evaluation

Additionally, paste this code immediately after the opening tag: